Yoga International Functional Anatomy Course
For Yoga, Movement, Performance, and Pain Specialists
"Tiffany is one of the most inspiring teachers I've trained with. She generously offers her knowledge and experience in a way that is so clear and concise, breaking things down so they are easy to digest but then challenging you to apply that information to ensure that you are able to think for yourself."
- Laura G
Functional Anatomy Course
As instructors and students, we typically learn anatomy as a system of separate parts rather than as the interconnected continuity it is. As yoga and movement teachers, it's imperative to have a clear understanding of how the body moves and works as a whole.
Anatomy is often taught as separate parts, but the body's true function and resilience is shown in how it comes together. In this training, Functional Anatomy for Yoga, Movement, Performance, and Pain Specialists with Tiffany Cruikshank, you will look at connective tissue as the unifying layer of anatomy based on cutting-edge research and findings. This course brings the deeper layers of anatomy to life in a way that's both realistic and valuable for movement professionals and will provide you with tools to support your practice and work with your clients.

This 22-hour self-paced training includes a digital manual, lectures, quizzes to test your knowledge, movement sessions that incorporate yoga and myofascial release, and homework assignments to help you integrate what you learn.
This Training is for you if:
You have a deep interest in movement, performance or pain
You are a yoga teacher, yoga therapist, movement therapist, fitness instructor, physical therapist, or acupuncturist looking to expand their knowledge
You are an instructor or health care provider that specializes in movement or pain 
You are interested in learning about the body as a whole
You are looking for additional tools to better serve your clients
After Completing this Training, You Will be Able to:
Understand the collagen matrix's unique properties
Have a deeper understanding of force transmission and elastic energy storage for efficient movement
Influence systems like the fluid matrix, the hydraulic system, nervous system innervation
Revisit the information as often as you'd like with lifetime access to the training
Receive continuing education credits
Meet Your Teacher
Tapping into her medical background in Acupuncture and Sports Medicine, Tiffany's classes are guided by a strong anatomic focus and her ability to teach a deeper understanding of complex subjects. Recognized more broadly as a health and wellness expert, Tiffany has worked with professional athletes and celebrities, as well as renowned medical professionals from around the world.

She has operated her own Chinese Medicine clinics and served as the Acupuncturist and Yoga Teacher at the Nike World Headquarters for over 6 years. Tiffany has graced the cover of over 15 magazines and has been featured as an expert in numerous publications including Prevention, WebMD, Forbes, Huffington Post, Dr Oz, Yoga Journal, Women's Health, and many others. 
She holds a pre-med bachelor's degree in medicinal plant biology and nutrition and a master's degree in Acupuncture & Oriental Medicine with a specialty in sports medicine & orthopedics. Tiffany is the author of two books, Optimal Health for a Vibrant Life and Meditate your Weight, is an instructor on YogaGlo.com and runs teacher trainings around the world.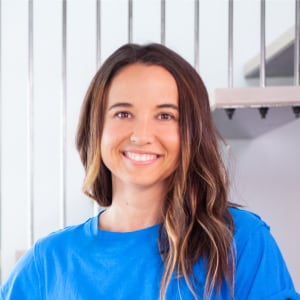 Tiffany Cruikshank
This training will give you a clear understanding of how the body moves and works as a whole
How movement practices can serve as messengers to cellular systems in the body that serve to regulate and support resilience
How this layer of connective tissue as a biotensegrity system creates a body-wide intelligence system with important communication roles both with and beyond the nervous system
How the body's muscles and systems work together based on new research and findings
What this means for your work in yoga and movement and how you can help your students better regulate their pain
Enroll Now, and Start Studying Today
Take it at your own pace with unlimited access to the training
Unlimited Course Access. Revisit the course even once you complete it.
Use Training as Part of the Advanced Teacher Training for Yoga Medicine
Receive Hours for Continuing Education (For teachers) 
Movement Practices, Homework Assignments, and Quizzes to keep you on track. 
This course brings the deeper layers of anatomy to life in a way that's both realistic and valuable for movement professionals and will provide you with tools to support your practice and work with your clients.
Course Outline
Introduction to Tiffany Cruikshank
Introduction to Yoga Medicine
Course Information
Introductory Concepts
Terms
Section 1 Review
Section 1 Homework
Section 1 Homework
Section 1 Quiz
Fibers
Force Transmission & Elastic Energy
Collagen Adaptations & Dysfunction 
Loose & Dense Connective Tissue
Bone, Cartilage & Tendons
Ligaments & Joint Capsules
Discs, TLF & Titin
Takeaways & Application
Section 2 Review
Section 2 Movement Practice
Section 2 Homework
Section 2 Quiz
Ground Substance & Hyaluronic Acid
Viscosity, Creep & Densification
Hydraulics
Research Spotlight
Takeaways & Application
Section 3 Review
Section 3 Movement Practice
Section 3 Homework
Section 3 Quiz
Cells & Fibroblasts
Myofibroblasts
Fasciacytes, Telocytes & Other Cells
Lymphatics & CT
Spotlight on Wound healing
Takeaways & Applications
Section 4 Review
Section 4 Movement Practice
Section 4 Homework
Section 4 Quiz
Nervous System & Fascia
Mechanoreceptors & Proprioceptors
Nociceptors
Interoceptors
Neurovascular Fascial Restrictions
Autonomic Nervous Systems Influences
Takeaways & Applications
Section 5 Review
Section 5 Movement Practice
Section 5 Homework
Section 5 Quiz
Biotensegrity & Myofascial Chains
Receptors in Fascia
Efficiency of the Whole
Takeaway & Application 
Section 6 Movement Practice
Section 6 Homework
Section 6 Quiz
Adaptations
Implications & Application
Section 7 Homework
Section 7 Quiz
Eligibility for Continuing Education Credits
For Yoga Teachers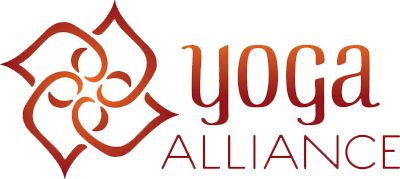 Yoga International - Functional Anatomy Course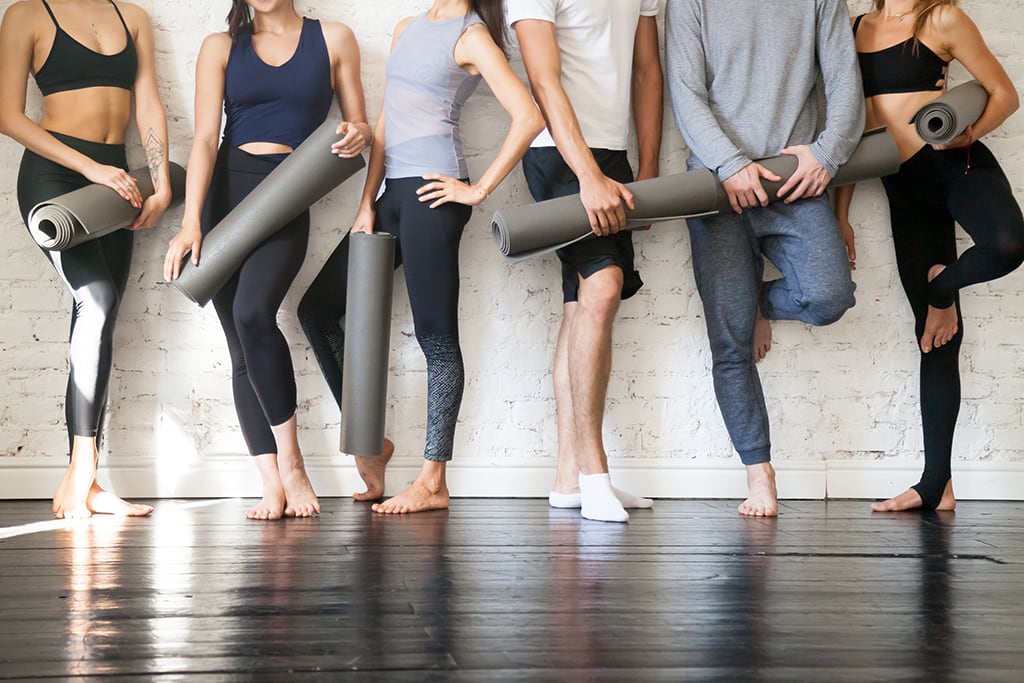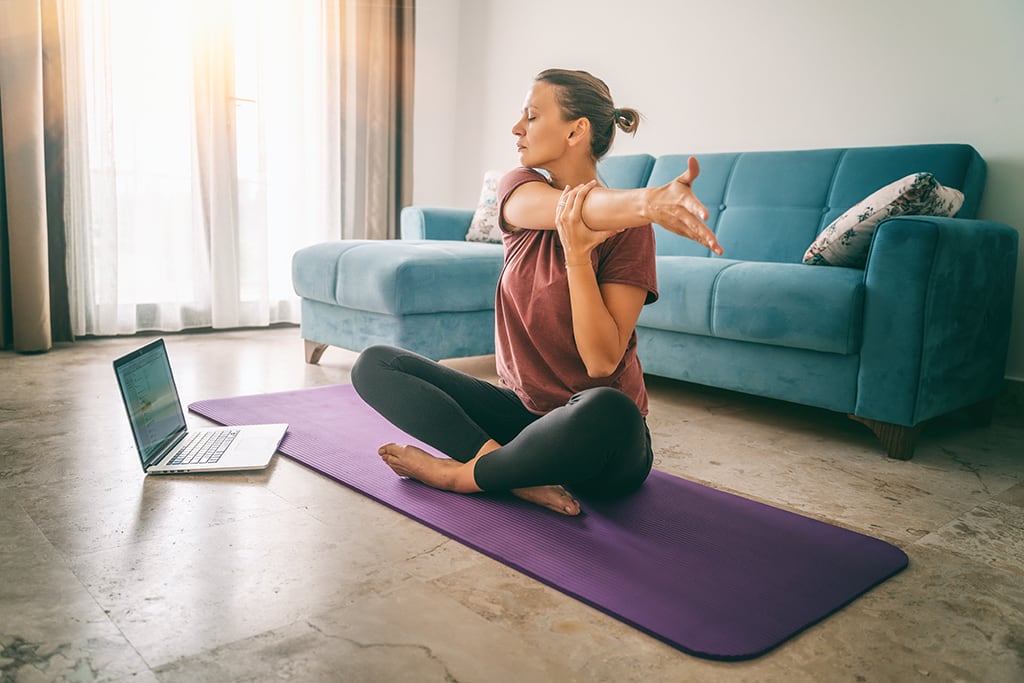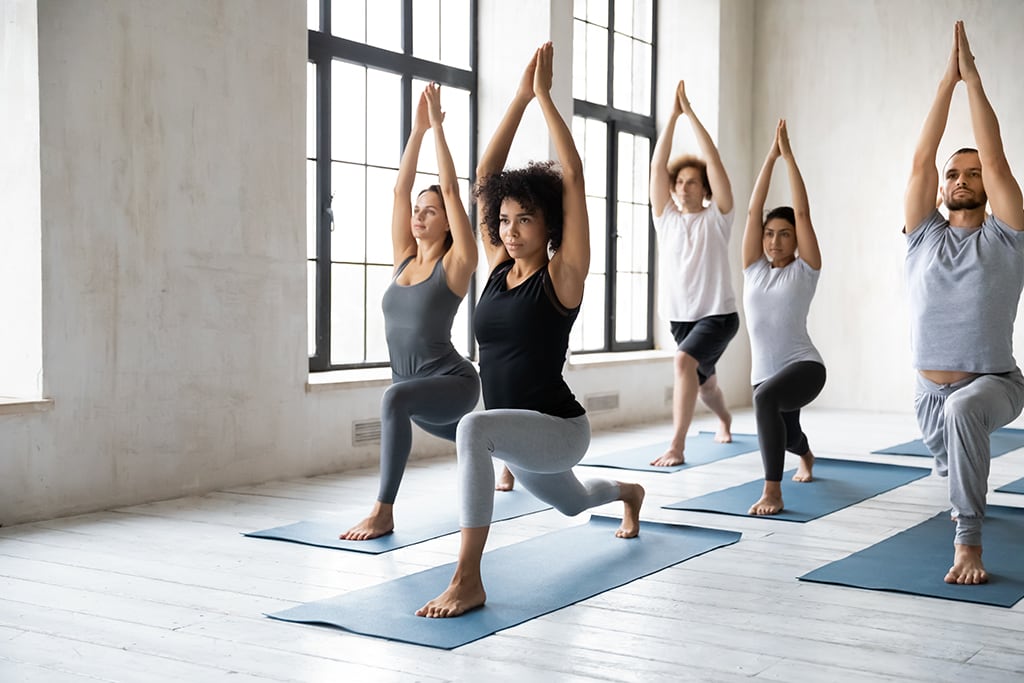 FAQ's
This training is best suited for yoga teachers, yoga therapists, movement therapists, fitness instructors, physical therapists, and acupuncturists, as well as any instructors or healthcare providers with an interest or specialty in movement or pain.
While this training is open to all, a basic understanding of anatomy will be helpful.
No. There are seven sections, and each consists of a lecture, a movement practice, and a homework assignment.
No, all content is pre-recorded and self-paced!
The training is 22 hours, but the total time to complete it may be longer due to the self-paced nature of the training and the time it will take to complete the homework assignments. There is no deadline for completion.
Yes. Once you complete the training you will have the option to log your hours on the Yoga Medicine website.
If you have yoga props available, please have the following nearby: one or two yoga blocks, two tennis balls or myofascial release balls of the same size, a yoga blanket or large towel, and one yoga strap.
There isn't a required reading list but recommended reading may be suggested during the training.
Yes, currently Yoga Alliance is accepting all continuing education completed online. This includes both contact and non-contact hours. In order to receive continuing education hours for the training, you will need to complete all sessions and have the Yoga International certificate of completion.
No. You must create an account to access the course materials but you do not need to pay for a membership. If you'd like a membership, you can sign up for a free trial to test it out first! Membership includes unlimited access to classes, meditations, articles, member courses, and more.